Food lovers
Hotel Village restaurant gives you an excellent dining experience. You just have to relax and prepare to be dazzled. With its bright, fresh colors, open floor plan and yet comfortable feel, You will discover over and over again what a joyful occasion it is to dine here. Food is prepared from finest products and served by our Schefs meticulously.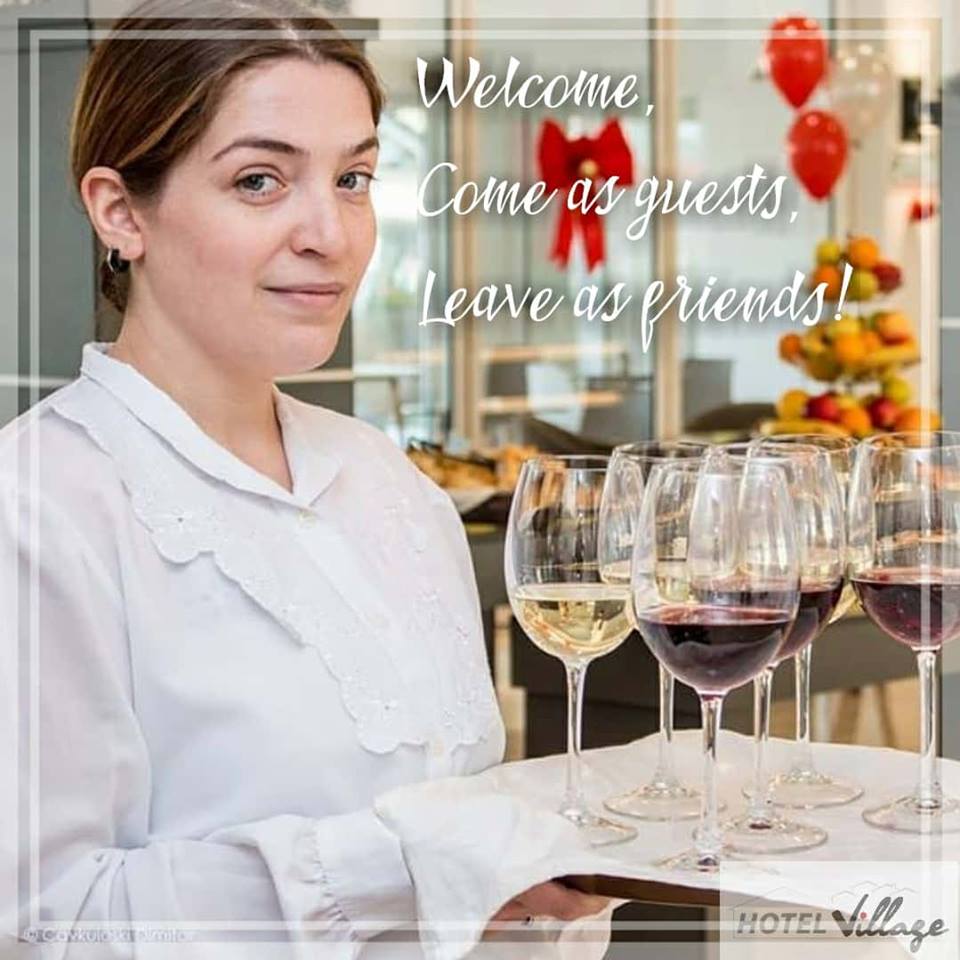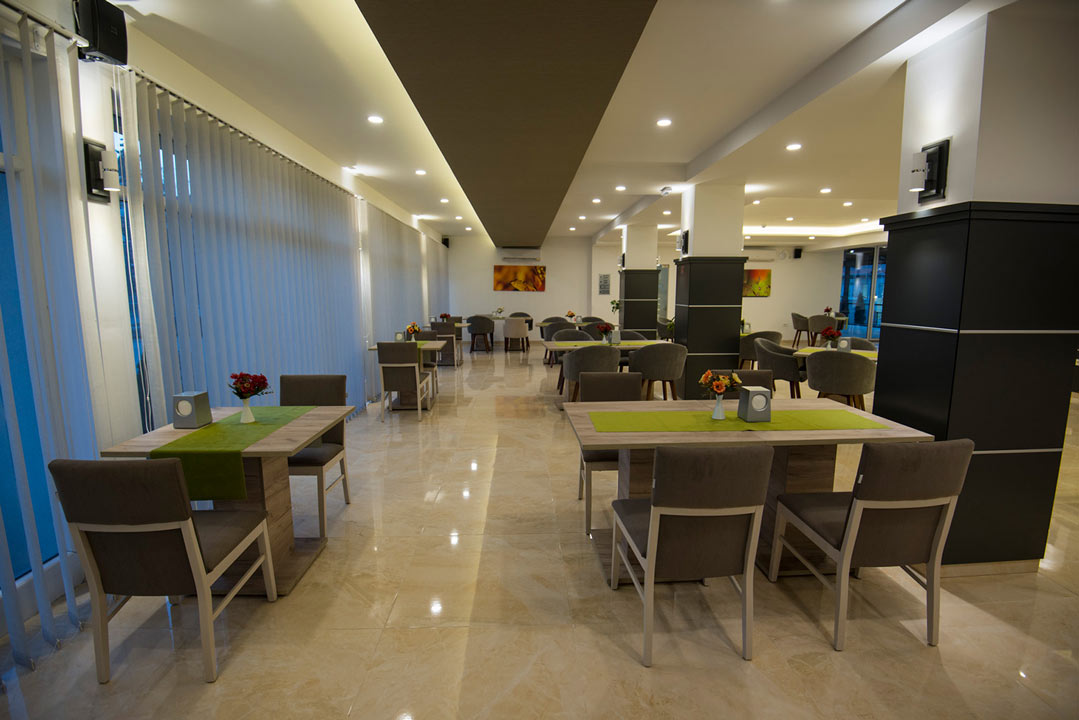 Capacity of 100 seats is perfect for family gatherings, celebrations; always enjoying good food and all kind of specialities.
Hotel guests will also appreciate our open buffet meals and most hospitable staff members.
Indoor and outdoor terrace (capacity 70 seats) with its peaceful surroundings overlook the inner park of the complex. Have Your morning or any kind of coffee here, or just sunbathe, take Your time to relax. Highly recommended sunsets from here, Samuels fortress will light up as the night comes. Unforgettable.